Collections
Shop for artwork based on themed collections. Each image may be purchased as a canvas print, framed print, metal print, and more! Every purchase comes with a 30-day money-back guarantee.
About Judy Deist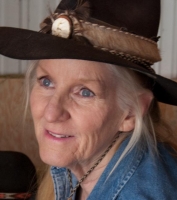 Remember black and white film from a large square box camera with a frosted glass viewer? That was my first camera in the early 1950's. As a going to college present, my father gave me an Agfa Solina 35mm camera with adjustments for F stop, time of exposure, and advise for the Kodachrome 25 slide film: F8 at 1/50th and vary from that depending on conditions. I had a notebook and wrote down the exposures so that I could improve my technical skills.
There are 20 feet of bookshelves with slides inside of plastic pages, 24 slides per page in my photo room. Some of these have been scanned into the computer and printed. Now, after carrying 50 rolls of 36 exposure Fuji Velvia slide film through airports in 2000, I have switched to digital images and a camera that would accommodate my old lenses. Now I have image stabilized lenses and auto focus since my eyes are getting old. Focusing manually still happens when I have time and need. I compose, sometimes too closely, in camera and try to make most images look like I remember the scene. No subject is disregarded although waiting for people to get out of the frame is my common goal, and occasionally to the detriment of the photo.
I have fun.